Creative's most advanced sound card
Sound Blaster Recon3D Professional Audio, powered by Sound Core3D™, is the possibly the most advanced sound card ever made. Hardware-accelerated THX® TruStudio Pro™ audio technologies deliver unsurpassed audio playback and recording quality, while the innovative CrystalVoice™ processing lets you communicate with crystal clear vocal fidelity in your online chats, video conferencing and multiplayer games. If you're serious about getting the most our of your audio, don't settle for anything less than the best.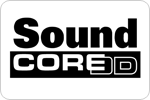 Sound Core3D is a high performance sound and voice processor that accelerates THX TruStudio Pro and CrystalVoice processing effects, offloading these processing requirements from your primary CPU and thus drastically improving your audio experience with superior audio and voice quality.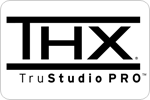 THX TruStudio Pro sound technologies create unprecedented levels of audio realism, including stunning 3D surround effects for your speakers and headsets.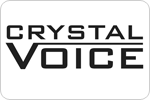 Express yourself and be heard clearly in video conferencing, multiplayer games and online chats.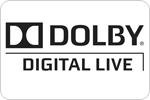 Dolby Digital Live encoding allows you to connect to your decoder or home theatre system through a single TOSlink for compelling 5.1 surround sound.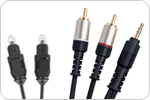 Enjoy high quality audio listening and recording with easy connection to your entertainment system, amplifier or active speaker via our premium analog and optical cables.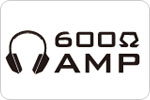 Supports studio quality headphones and headsets of up to 600 ohm impedance.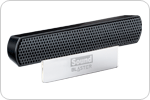 When used with CrystalVoice™ Focus, this included stereo microphone creates an acoustic zone and suppresses noise outside it, enabling you to be heard with amazing clarity.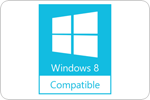 We have updated audio drivers that will allow you to enjoy the ultimate in Sound Blaster performance in Windows 8.
Click
here
to download the latest drivers.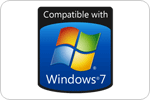 Compatible with Windows® 7, 32- or 64-bit operating systems. Enjoy the ultimate in Sound Blaster performance.
Connect to your favourite audio equipment with ease.