Elevate your gaming audio and communications
The next generation Sound Blaster card - the Sound Blaster Recon3D Fatal1ty Professional - is powered by Sound Core3D™ and heralds a new age in 3D gaming audio and online voice communication. Hardware-accelerated THX TruStudio Pro audio technologies deliver unsurpassed audio playback quality, while the innovative CrystalVoice™ processing, coupled with the included beamforming microphone, gives you the edge in multiplayer games with crystal clear vocal fidelity. Its impressive internal hardware is matched by an equally stunning design, complete with a red-hot glowing Sound Core3D processor.
Engineered for low power consumption and high performance, the Sound Core3D processor is Creative's first sound and voice processor to integrate a multi-core high-performance digital signal processor (DSP) and high-quality converters onto a single chip.
Chosen by professional gamers, certified and tested to achieve peak gaming performance.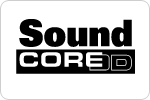 The revolutionary Sound Core3D Audio and Voice chipset accelerates THX TruStudio Pro and CrystalVoice processing effects, drastically improving your gaming experience with faster frame rates, more immersive gaming audio, and crystal clear voice communications.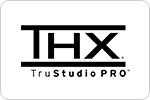 THX TruStudio Prosound technologies create unprecedented levels of audio realism including stunning 3D surround effects for your speakers and headsets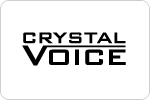 Express yourself and be heard clearly in video conferencing, multiplayer games and online chats.
Understand how CrystalVoice™ technologies work.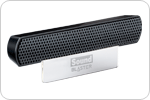 When used with CrystalVoice™ Focus, the included stereo microphone creates an acoustic zone and suppresses noise outside it, enabling you to be heard with amazing clarity.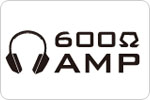 Supports studio quality headphones and headsets of up to 600ohm impedance.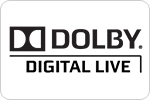 Dolby Digital Live encoding allows you to connect to your decoder or home theater system through a single digital cable for compelling 5.1 surround sound from any source.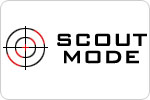 This proprietary technology allows you to hear your enemies from further away, giving you a distinct tactical advantage in combat.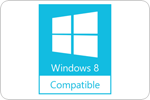 We have updated audio drivers that will allow you to enjoy the ultimate in Sound Blaster performance in Windows 8.
Click
here
to download the latest drivers.
Connect to your favourite audio equipment with ease.
Jonathan "Fatal1ty" Wendel is a well-known professional gamer with 38 first-place wins in nine years of tournament play.




"Success is in the details and details have always given me an edge over the competition during my professional gaming career. Hard work, practice, planning and the best hardware available represent some of those details, but audio quality is a critical factor overlooked by many. I've always used Sound Blaster products and recommend them to any gamer who wants a key advantage versus their opponents."