Enhance the bass of your Creative D5xm or D3xm modular wireless speaker system with the Creative DSxm wireless subwoofer, featuring Creative SLAM™ technology. Working together with the Creative Central app (for iOS and Android™), the system takes into consideration your room's acoustic profile and calibrates the speaker and subwoofer to give you the best possible audio performance. Engineered with wireless modularity in mind, you can link it to a single or multiple Creative D5xm or D3xm speakers and enjoy the flexibility of placing it virtually anywhere1. So what are you waiting for, give that additional cinematic bass to your music, movies and games and enjoy wireless audio like never before!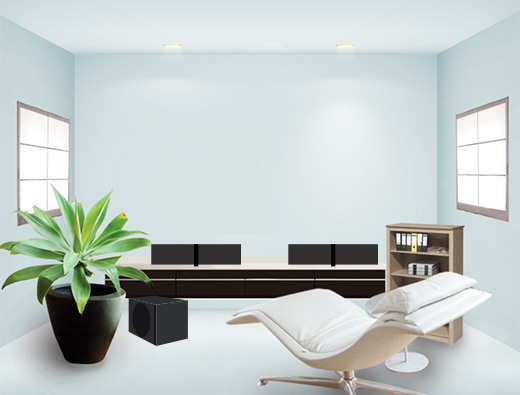 The Creative DSxm is designed exclusively for use with Creative D5xm or Creative D3xm2 to give your speaker system an extended deep bass capability.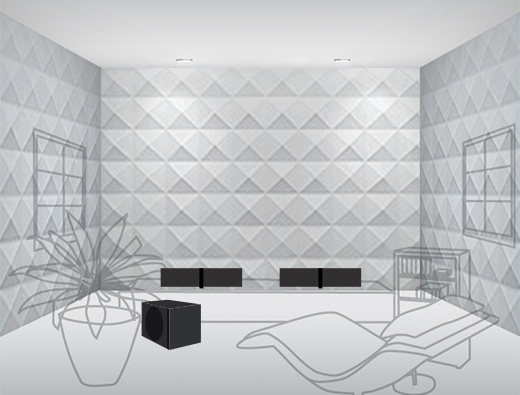 Using the Creative Central app's Room Calibration feature, when the subwoofer is linked with the Creative D5xm or D3xm, it adapts to your environment and can be calibrated to accommodate your room's acoustic profile, giving you a personalized listening experience.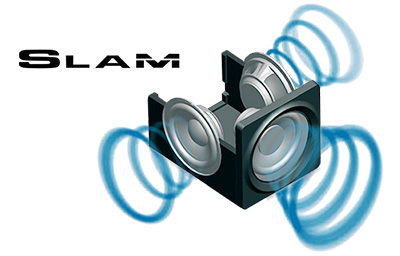 Featuring Creative Symmetrically Loaded Acoustic Module (SLAM) technology, the compact subwoofer delivers a thunderous output. This portless design is extensively tuned and utilizes a master driver and dual pressure drivers housed in a highly compact inert enclosure, giving you a deep and tight bass.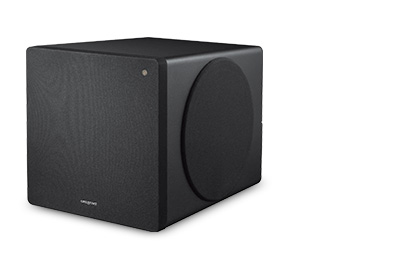 Even in the largest of rooms, the Creative DSxm will fire away its heart-thumping lows from just about anywhere. With its robust wireless technology, it works up to 30 meters from the primary Creative D5xm or D3xm speaker unit, measured in unobstructed space.
1 AC power cord required.
2 The Creative DSxm wireless subwoofer will work with up to either three units of Creative D5xm or three units of Creative D3xm speakers. It will not work with a mixture of Creative D5xm and Creative D3xm units.