Wireless music system that delivers pristine audio
The ZiiSound D5 speakers redefine the way music is to be enjoyed - wirelessly in pristine form. Sit back and enjoy an audiophile-like experience like no other has done. Our award-winning Bluetooth® technology present in our Inspire S2 Wireless 2.1 speakers are being ported over to the ZiiSound D5, bringing to you the best wireless audio can offer.
With its top-notch sound quality coupled with sleek contemporary design, the ZiiSound D5 is an all-rounded winner - hands down. These speakers have been awarded the celebrated red dot award for outstanding product design by a demanding jury of experts. Encased in a silky smooth black mesh cloth, a monocoque design and delicately placed amplifiers, an excellent performance with good bass and space is achieved.
Pair up this premium one-piece speaker system effortlessly with any compatible stereo Bluetooth device, such as your notebook or mobile phone, and immerse in the music that fills the whole room. Try it on with your iPhone or iPod1, plug in the bundled transmitter to gain total control over the speakers and enjoy immaculate wireless music playback.
ZiiSound D5 - simply pristine, wireless audio.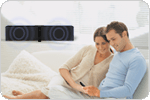 Play music the way it's meant to be enjoyed! Share it with others wirelessly from virtually anywhere in the room.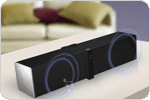 Backed by its world-class acoustic tuning and modelling, it delivers sound with striking accuracy, detail and atmospheric feel. Experience an audiophile-like performance better than conventional home stereos.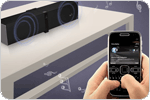 Wirelessly stream music from any compatible stereo Bluetooth device such as your mobile phone or notebook, from a range of up to 10 meters from the speakers.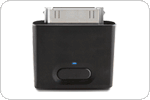 Simply plug the included
Creative BT-D5 Bluetooth transmitter
into your iPhone or iPod
1
and instantly control the ZiiSound D5 wirelessly.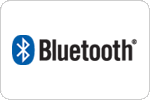 Fresh from receiving a Best in CES 2010 award by the
Bluetooth
Special Interest Group for our
Inspire S2 Wireless 2.1 speakers
, we inject the same expertise into the ZiiSound D5 and bring you the best wireless audio technology has to offer.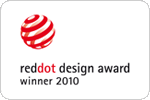 For its outstanding and innovative design, the ZiiSound D5 has been awarded the prestigious red dot award for product design, after impressing a jury consisting of top-class experts!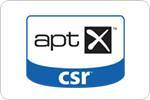 The aptX™ audio codec provides you with superior Bluetooth stereo audio.
An integrated bass port at the rear allows you to enjoy the heart-thumping low frequencies, without the need for a separate subwoofer. Combine that with its high performance 2.75" full range drivers with efficient digital amplifiers and you get a complete audiophile experience.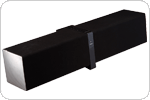 With its neat contemporary design, encased in a silky black mesh cloth, the ZiiSound D5 provides the perfect balance of design and performance while enhancing your living room or desktop.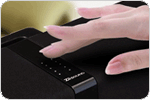 Glide your fingers along the ZiiSound D5's touch-sensitive volume control and set your desired volume level, ideal for when your iPhone or iPod1 is docked.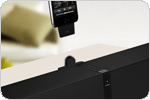 Conveniently charge your iPhone or iPod1 by docking it and be prepared for your next exciting day out.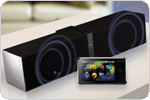 While it works seamlessly with wireless Bluetooth devices, the speaker system also allows for a wired connection via its AUX-in port for other portable devices, like MP3 players.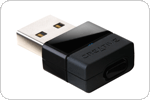 Don't panic even if your computer doesn't have stereo
Bluetooth
built-in. Give it wireless audio streaming capabilities, with the
Creative BT-D1 Bluetooth USB transmitter
(sold separately). It pairs with the ZiiSound D5 in mere seconds and also works with
other Creative wireless speakers
.
1 The BT-D5 is compatible with iPod touch (1st, 2nd, 3rd and 4th generation), iPod classic (this refers to the 6th generation iPod or later), iPod nano (3rd, 4th 5th and 6th generation - iPod nano 5th generation's radio feature not supported), iPhone, iPhone 3G, iPhone 3GS and iPhone 4.