Getting started with your personalized Super X-Fi profile
For all Super X-Fi products, we need to set up a personalized Super X-Fi profile for a customized listening experience.
This personalization needs to be done only once, across all your Super X-Fi devices, in 3 simple steps.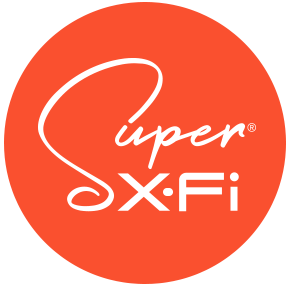 Download SXFI App
Download the SXFI App from the Google Play Store and the iOS App Store.
Step 2: Register Account
Register your Super X-Fi account. This account can be used across all Super X-Fi device.
This account is different from your Creative Store account.
Step 3: Head and Ear Mapping
Go through a simple one-time capture of 3 pictures - right ear, face, and left ear.
TIP: Ask a friend to help you capture your images!
Subsequently, you can redo your Super X-Fi profile by tapping on the 'Personalize' menu tab in the SXFI App and go through the 3 steps set-up once more.