Start simple with a single ZiiSound D5x speaker which works perfectly right out of the box - an audiophile-grade speaker in its own right.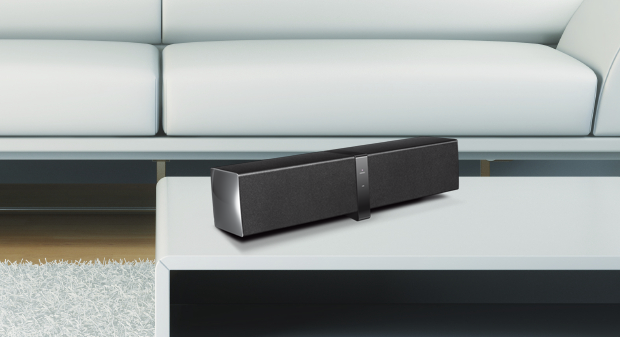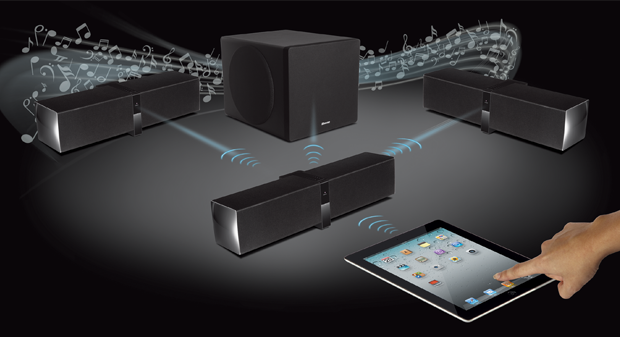 Your speaker configuration doesn't need to remain fixed forever. Power a house party with a maxed-out 3.1 system; but for day-to-day music listening, just reconfigure it into smaller standalone systems which you can place anywhere and rearrange anytime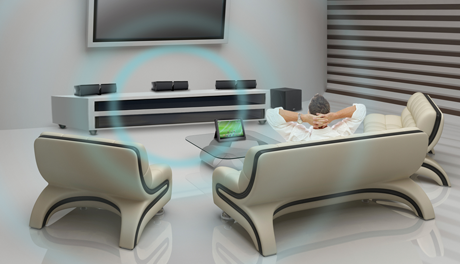 The "Multi-channel" mode expands the soundscape and provides for a realistic-sounding movie experience, complete with all the explosions and more. Learn how to add a second ZiiSound D5x unit to get distinct left and right audio channels here.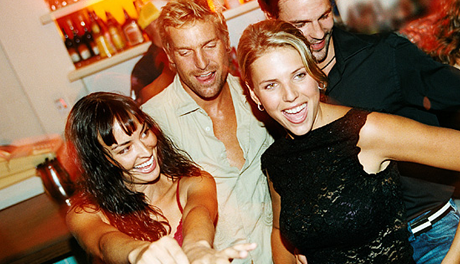 Fill your house with perfectly synchronized music in the aptly-named "Party" mode. Up to three ZiiSound D5x speakers can blast the same song in unison, in different rooms2! Throw in a ZiiSound DSx wireless subwoofer for enhanced bass and your party is underway. Learn how simple it is to switch from "Multi-channel" to "Party" mode.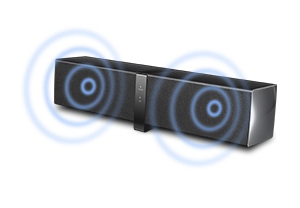 The aptX™ audio codec provides you with superior Bluetooth stereo audio when you stream from aptX enabled devices.
High-performance, precision-tuned full range drivers with efficient digital amplifiers in the ZiiSound D5x speaker deliver a complete audiophile experience like no other.
Don't panic even if your computer doesn't have stereo Bluetooth built-in. Give it wireless audio streaming capabilities, with the Creative BT-D1 Bluetooth USB transmitter (sold separately). It pairs with the ZiiSound D5x in mere seconds and also works with other Creative wireless speakers.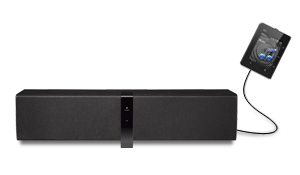 While it works seamlessly with wireless Bluetooth devices, the speaker system also allows for a wired connection via its AUX-in port for other portable devices, like MP3 players.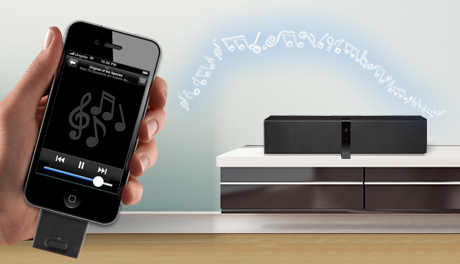 Simply plug the included Creative BT-D5 Bluetooth transmitter into your iPhone or 30-pin iPod³ to give it Bluetooth and aptX capabilities for pristine music playback. You can also easily charge your iPhone or iPod while it's playing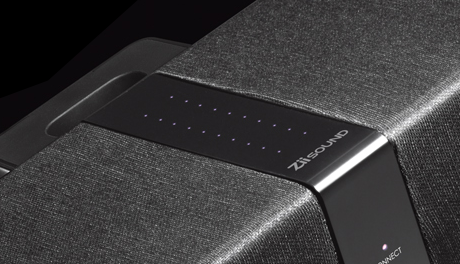 Glide your fingers along the ZiiSound D5x's touch-sensitive volume controls and set your desired volume level.

With its neat contemporary design, encased in a matte black mesh cloth, the ZiiSound D5x provides the perfect balance of design and performance while enhancing your living room or desktop.
1 Please note that ZiiSound D5x can only be linked with up to two additional ZiiSound D5x units and one ZiiSound DSx wireless subwoofer. The ZiiSound D5x cannot be linked with ZiiSound D3x, and vice-versa.
2 At a distance of up to 30 meters, measured in open space.
3 The BT-D5 is compatible with iPod touch (1st, 2nd, 3rd and 4th generation), iPod classic (this refers to the 6th generation iPod or later), iPod nano (3rd, 4th 5th and 6th generation - iPod nano 5th generation's radio feature not supported), iPhone, iPhone 3G, iPhone 3GS and iPhone 4.