Get the highest quality audio and performance for professionals with the most powerful X-Fi audio chip on a PCI Express card!
Playback at 24-bit/192kHz for the highest quality, plus X-Fi audio technology
Record at 24-bit/96kHz for the highest quality with specialized circuit design, bundled software and audio cable
THX® Certified sound quality with Dolby® Digital Live! for digital output of surround sound.
Works with PCI Express equipped PCs
Certified by THX, The Sound Blaster X-Fi Titanium Professional Audio delivers the ultimate PC audio experience. Restore detail and clarity back to your compressed music files like MP3s with X-Fi technology! It is perfect for your music, movies and recording!
The most powerful X-Fi audio chip from Creative on the latest generation PCI Express platform
Unlock the maximum potential of your audio with X-Fi to achieve the highest quality and performance.
Highest Quality Playback (24-bit/192kHz) and Recording
The components of audio cards are carefully selected and optimized by professionals to achieve the highest quality audio. With audio creation mode, you can play and record the original sound from your source without modification. The bundled cable ensures the integrity of your audio signal during playback and recording.
Perfect for Music
Make all your music sound better with Xtreme Fidelity audio technology that restores the detail and clarify to compressed music like MP3s. Expand your stereo music into surround sound. Voices are centered in front of you. Listen on a pair of desktop speakers or a full 7.1 speaker system. Ambient sound appears all around you... just like a live performance. What's more, you'll get amazing surround sound even with normal headphones!
THX Certified Audio Quality
Sound Blaster X-Fi Titanium has received the prestigious THX Multimedia Certification award, making it the perfect choice for PC audiophiles seeking the very best music and movie experience.
Enjoy the Ultimate PC movie Experiece
Get cinematic DVD movie playback with PowerDVD featuring DTS ES and Dolby Digital-EX Decoding (free download with purchase).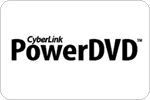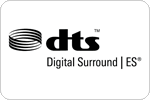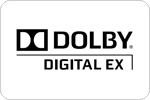 Realistic EAX® 5.0 Sound Effects and 64MB X-RAM
Hear realistic sound effects in games with EAX 5.0, and 64MB of X-RAM boosts games performance.
Creative ALchemy
If you're using Windows Vista® Creative ALchemy restores the surround sound effect for the same great gaming experience as Windows® XP.
Dolby Digital Live
Connects to your home theater system through a single digital cable (available separately) for compelling 5.1 surround sound.
Works with Windows 8
We have updated audio drivers that will allow you to enjoy the ultimate in Sound Blaster performance in Windows 8.
Click here to download the latest drivers.
Windows Vista compatibility
Certified UAA compliant for maximum Windows Vista compatibility. Also designed for Windows XP and XP x64 Edition.
Enjoy low latency ASIO recording
Record your own music now. The PCI Express Sound Blaster X-Fi Titanium has fantastic inputs and low-latency ASIO drivers for great music recording.
Connectivity
Rear Connections
Connect your favourite audio equipment easily.
Quality Stereo to RCA cables
Stereo to RCA cables are bundled for your convenience. Install the card, hook up with your system and enjoy quality PC audio experience.
EMI Shield
The EMI shield protects the audio card from the harsh EMI environment in the PC. It also protects the components on cards against accidental knocks.
Value-add Software
Creative Media Toolbox
Convert your analog music collection such as vinyl records, cassettes or your CDs into clear digital music. Creative Media Toolbox is an essential suite of software that will make converting, enhancing and organizing your digital music a breeze. Remove the hisses and pops, separate music into individual tracks and save them into WMA or MP3 tracks.
Hardware accelerated performance
Get unbeatable performance with hardware accelerated audio that blows motherboard audio away.
Clearer voice chats
Plug in your headset or microphone and hear the difference immediately. With high-quality input and hardware audio processing, your friends will definitely hear you loud and clear.