Cross-Platform 3D Surround Sound Processor
Powered by the revolutionary Sound Core3D™ multi-core sound and voice processor, this breakthrough USB audio enhancer delivers powerful gaming audio to your Xbox 360®, Playstation® 3, PC or Mac. With hardware-accelerated THX® TruStudio Pro™ and Dolby® Digital decoding it transforms even basic stereo sound into exhilarating 3D surround audio on your headset or speakers. Hear your enemies before they hear you with the proprietary Scout Mode™, which tunes your hearing to your advantage on the battlefield. Calibrate and save every aspect of your audio settings directly to the Recon3D unit for use on any platform with the exclusive Recon3D Profile™ system. The gaming audio revolution is here. Be part of it.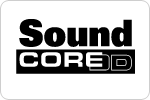 The revolutionary Sound Core3D™ Audio and Voice chipset allows you, for the first time ever, to enjoy the benefits of an internal sound card in an external USB device. Whatever your gaming platform of choice is, you can now experience Sound Blaster audio.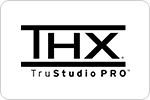 THX TruStudio Pro sound technologies create unprecedented levels of audio realism that includes stunning surround effects, producing virtual speakers around, above and below you on your existing headset or headphones.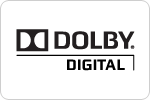 Transform any Dolby Digital 5.1 source into high fidelity immersive surround sound for Xbox 360, Playstation 3, PC, or Mac with the built-in hardware decoder.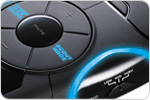 Stylish, rugged and extremely portable with easy-to-access controls: THX TruStudio Pro On/Off, Scout Mode On/Off, Master volume control, Microphone boost (3 settings), Instant Mute, and platform selection.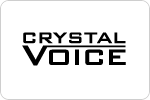 Four separate hardware-accelerated technologies ensure the best possible voice communication:
Understand how CrystalVoice™ technologies work.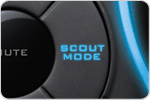 This proprietary technology allows you to hear your enemies from further away, giving you a distinct tactical advantage in combat.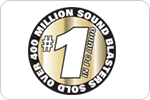 Experience the difference of REAL audio expertise. The industry standard for audio quality on the PC is now also available on the Xbox 360, Playstation 3 and Mac.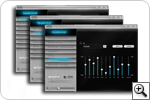 Customize audio and voice settings to your liking with THX TruStudio Pro and CrystalVoice controls, plus settings for the equalizer and mixer.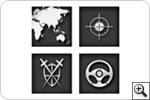 Easily port your gaming audio settings by connecting to your PC or Mac and customizing your personal Recon3D Profile™ that can be used with any platform.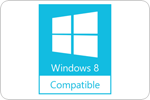 We have updated audio drivers that will allow you to enjoy the ultimate in Sound Blaster performance in Windows 8.
Click
here
to download the latest drivers.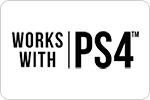 Welcome the arrival of the latest generation of console gaming! Get yourself ready to experience some unparalleled realistic gaming action by gearing up with the Sound Blaster Recon3D, compatible with the new Playstation®4.