It's a world without wires. Creative Bluetooth Audio BT-W2 USB Transceiver changes the way we think about audio. It is a high performance, low latency stereo USB audio transceiver that unleashes the full potential of your Bluetooth headset.
A perfect blend of performance and simplicity. Whatever devices you're using, the BT-W2's plug-and-play functionality lets you enjoy your audio seamlessly. No wires. Whether it's PC, Mac or PlayStation 4 consoles, your audio gets transmitted over Bluetooth instantly. The next thing you know, you're connected straight through your Bluetooth-enabled device.

Bluetooth wireless streaming is a common option for music, with limitations that are bound to occur. For instance, a constrained bandwidth typically produces inferior quality audio that are often not suitable for high quality usage.
Creative BT-W2 not only settles for the basic sub-band coding (SBC) wireless transmission over Bluetooth, it also supports aptX Low Latency codec - great for delivering high quality audio over Bluetooth.
aptX Low Latency technology is cleverly designed to overcome bandwidth constraints and latency issues. So you will enjoy high quality wireless audio with minimal latency or delay.1
1 Receivers will need to support aptX-LL audio codec for optimum audio performance.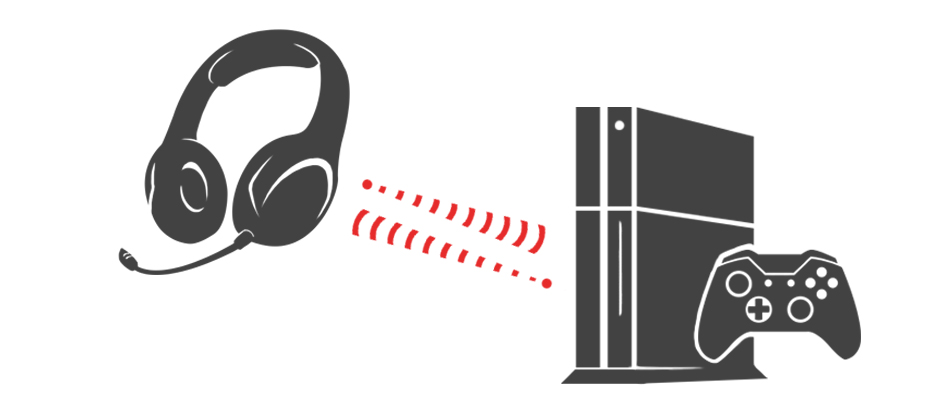 Unlike other Bluetooth transmitters, Creative BT-W2 features a Bluetooth voice-back channel that transmits voice back to the transceiver over Bluetooth. So you will constantly experience crystal-clear, true wireless communication.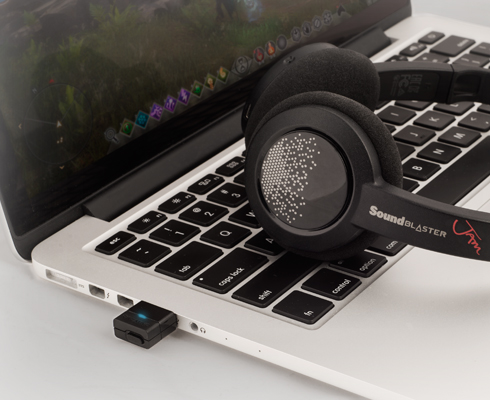 The audio power you need combines with the simplicity you love. Simply plug Creative BT-W2 into your PC or Mac and you can instantly play audio over Bluetooth and straight through your Bluetooth-enabled device.
What's more, it is also compatible with the PlayStation 4 Console, offering great wireless audio with communication with your gaming headset's built-in mic.
* Stereo Bluetooth or A2DP profile enables wireless transmission of full stereo sound to other Bluetooth devices. To determine whether your device (notebook, PC, speaker) is equipped with A2DP-enabled Bluetooth or aptX technology, refer to your device manufacturer's documentation/website for more information.
** Wireless control feature is compatible with devices (notebooks, PCs or speakers) with AVRCP profile only; refer to your device manufacturer's documentation/website for more information.