The Sound Blaster X-Fi HD is a USB audiophile-grade sound card with premium connectivity for your notebook or PC.
The front panel includes a conveniently located 1/4" microphone input and 1/4" headphone jack with a studio quality headphone amp and volume control. The rear panel features optical I/O, gold-plated stereo RCA I/O plus an integrated phono preamp for direct recording of your vinyl collection from your turntable.
The bundled Media Toolbox software lets you record, convert, enhance and organize your digital music files easily while SBX Pro Studio technology brings you the same great audio experience found in live performances, films, and recording studios.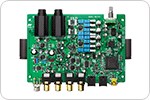 Audiophile-grade components deliver unsurpassed USB sound card audio quality with a signal-to-noise ratio (SNR) of 114dB.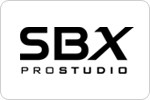 Unique SBX Pro Studio technology enhances all of your music, movies and games for maximum enjoyment regardless of your source material.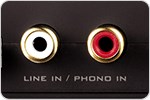 Phono preamp with RIAA EQ allows direct connection of your turntable to the USB sound card to conveniently convert your vinyl to CDs or MP3s.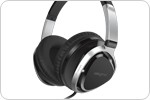 High quality headphone amp supports studio-quality headphones (e.g. <=330Ohms) for discerning audiophiles.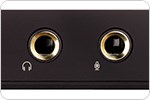 Gold-plated connectivity for maximum signal quality, easily accessible front-mounted headphone and microphone jacks with convenient volume control.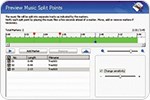 Creative Media Toolbox software allows you to record, playback, cleanup and organize your digital music files easily.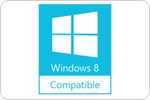 We have updated audio drivers that will allow you to enjoy the ultimate in Sound Blaster performance in Windows 8.
Click here to download the latest drivers.
Note: Sound Blaster Digital Music Premium HD is also known as Sound Blaster X-Fi HD in certain regions.